Getting to Teton Valley is easy; take a flight into Idaho Falls or Jackson Hole airports, then enjoy a beautiful scenic 30 mile drive to Teton Reserve. Jackson Hole Airport offers direct flights from San Francisco, LAX, Boston, Houston, Chicago, Minneapolis, Seattle, and Denver. Relax and enjoy the view! Idaho Falls Airport offers direct flights from Oakland, Salt Lake City, and more. Please see the maps to the right to view vicinity maps.
Jackson Hole, WY (JAC)
The Jackson Hole Airport is located at the base of the spectacular Teton Mountains, 30 miles from Teton Reserve. Located entirely within Grand Teton National Park, flying into the Jackson Hole Airport is an awe inspiring start to your trip to Teton reserve.
The following airlines service the Jackson Hole Airport: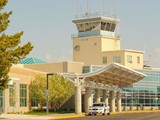 Idaho Falls, Idaho (IDA)
Idaho Falls Regional Airport is a regional air transportation center serving Eastern Idaho, Southern Montana, and Western Wyoming, and is 60 miles from Teton Reserve. The recently renovated terminal is served by Skywest/Delta Airlines with frequent daily flights to Salt Lake City, Utah, and Horizon Air/Alaska Airlines with daily flights to Boise, Idaho.
The following airlines service the Idaho Falls Airport:
Driggs-Reed Memorial Airport, Idaho
The Driggs-Reed Memorial Airport and Teton Aviation Center is perfect for small crafts. You'll also find services, lessons, heated hangers, sales, and more. Best of all there is NO landing fees! Located in Driggs, ID, only 10 miles from Teton Reserve. Serving private and charter flights only with a lighted 7,300 foot runway.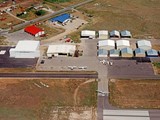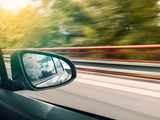 Driving Directions
Directions from Idaho Falls Airport:
Exit airport and turn left on Grandview Drive/Hwy. 20 (towards West Yellowstone).
Proceed on Hwy. 20 for approximately 30 miles.
After the third Rexburg exit and at the next exit, you will see a brown sign that reads "Targhee Recreation Area, Teton Hwy. 33" on the right.
Take that exit and stay on Hwy. 33 to Driggs, Id.
Directions from Jackson Hole Airport
Exit airport. Turn right on Hwy. 89/191.
Go to the town square in Jackson (square will be on your left).
Turn right on Broadway towards Wilson, Hwy. 22.
Turn right on Hwy. 22/Teton Pass-Wilson ("Y" intersection at Phillips 66 station, follow right lane for exit).
Go through Wilson, WY. and over Teton Pass (Hwy. 22, steep mountain pass, 10% grades, beautiful views).
Idaho state line is at the west base of the pass. WY. Hwy. 22 becomes Idaho Hwy. 33.